Create custom screensavers for your Apple TV. Import your own videos (ideally those without a lot of movement - better for looped play) and they will be available in the Apple TV version of Chill Zones. It is that easy.
No account, registration required. Videos are stored securely in your private iCloud and are accessible only from the same account on the Apple TV as was used to upload them.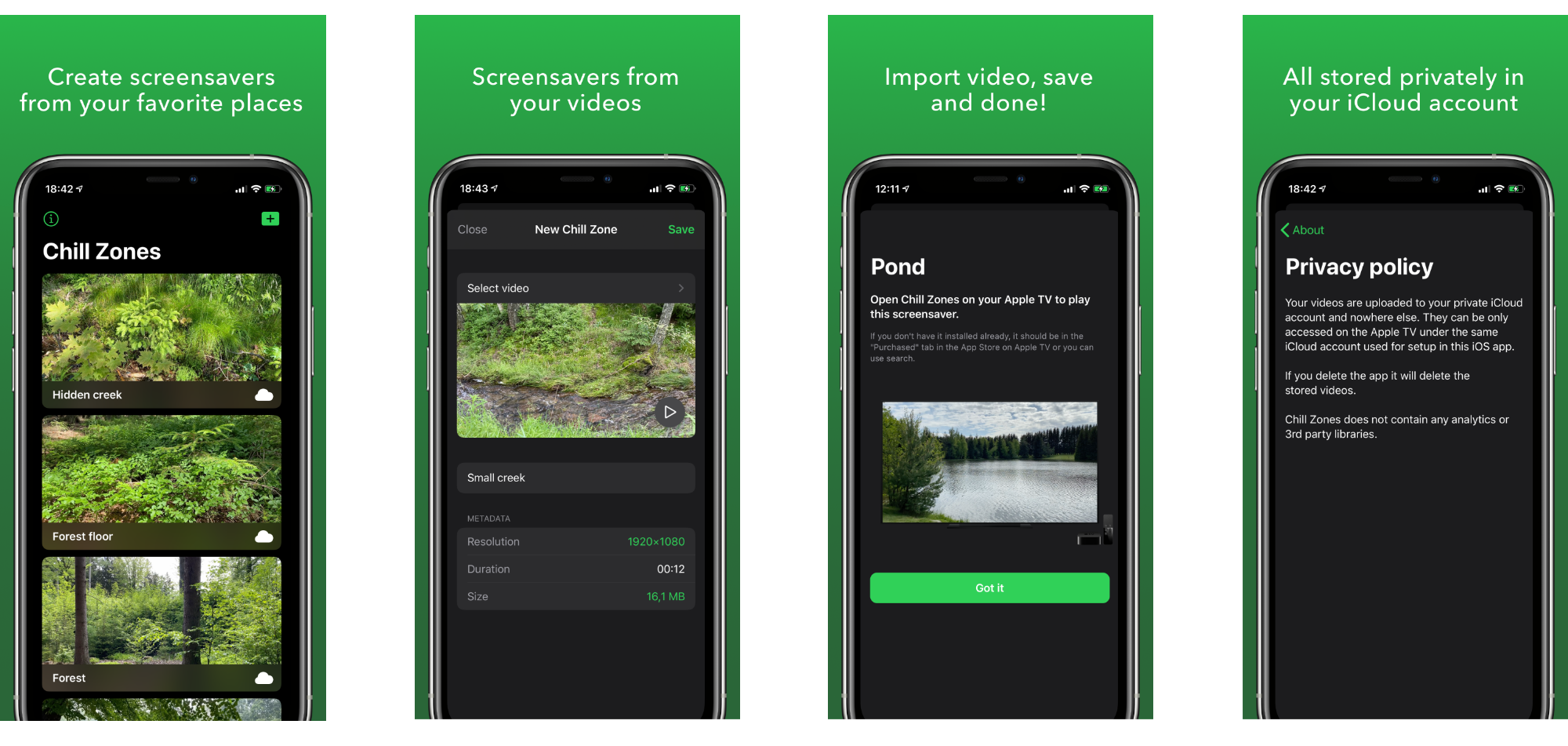 Chill Zones is free and without any ads.
Chill Zones is free and does not contain any ads. If you like the app, please consider giving it a rating or better yet write a review or tell your friends! Thanks.