LumaFusion - Awesome video-editing app for iPad
I think I have a new favorite iOS app. Editing videos with LumaFusion is great experience.
Published: Oct. 25, 2020

Sponsored

App Store

I have known about LumaFusion for some time but only relatively recently I needed to make a more complex video and decided to give it a shot. And after using it for the first half an hour or so, I knew I should have get it way sooner.

It is extremely powerful editor and yet quite friendly to get started with. They even have an excellent series of YouTube tutorials. You can have up to six video tracks which is great when you are composing video that includes multiple images at the same time. iMovie works fine for small projects but in this case you would either need to combine the images externally or create the resulting video in multiple steps to get around the video track limit.

LumaFusion also supports key-frame animations so you can create basically any kind of effects and transitions you want. When creating animations, you first open particular media (like a video clip or an image) and then define special markers on a timeline. Next modify properties like size, position, alpha and more associated with those markers and done. The app will smoothly animate the changes.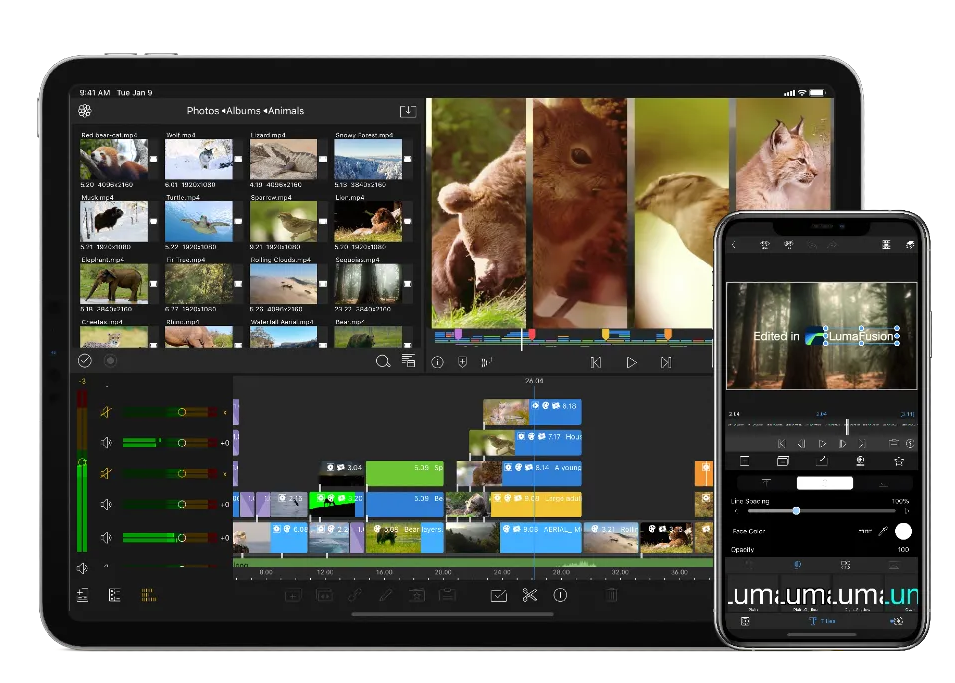 Working with files on iPadOS is pain (at least for me) regardless of the app, but with LumaFusion you can at least link particular folders from Files to have easy access to them. You can also import from Dropbox, Photos and more file sources.
In the past I used to work with Adobe Premiere Pro and also with Final Cut Pro via the recent trial option and so far I think LumaFusion has been the most pleasant option. Of course something like Final Cut Pro has more features but I never needed those and on the other hand basic editors like iMovie offered too little. LumaFusion is happy medium for me and with one-time price of 30$ it is a bargain. You can also try lightweight LumaFX for 0,99$ which is focused on single-track editing and effects.
For the list of features check out the official site it is easier to read than on App Store.