My newest app. I wanted simple document scanner and since Apple provides the actual scanning with VisionKit decided to build a little app myself.
Apart from VisionKit I also played a bit with PDFKit to render scanned documents into PDFs and with saving files to iCloud Drive for easy access.
The app is free with no in-app purchases or ads.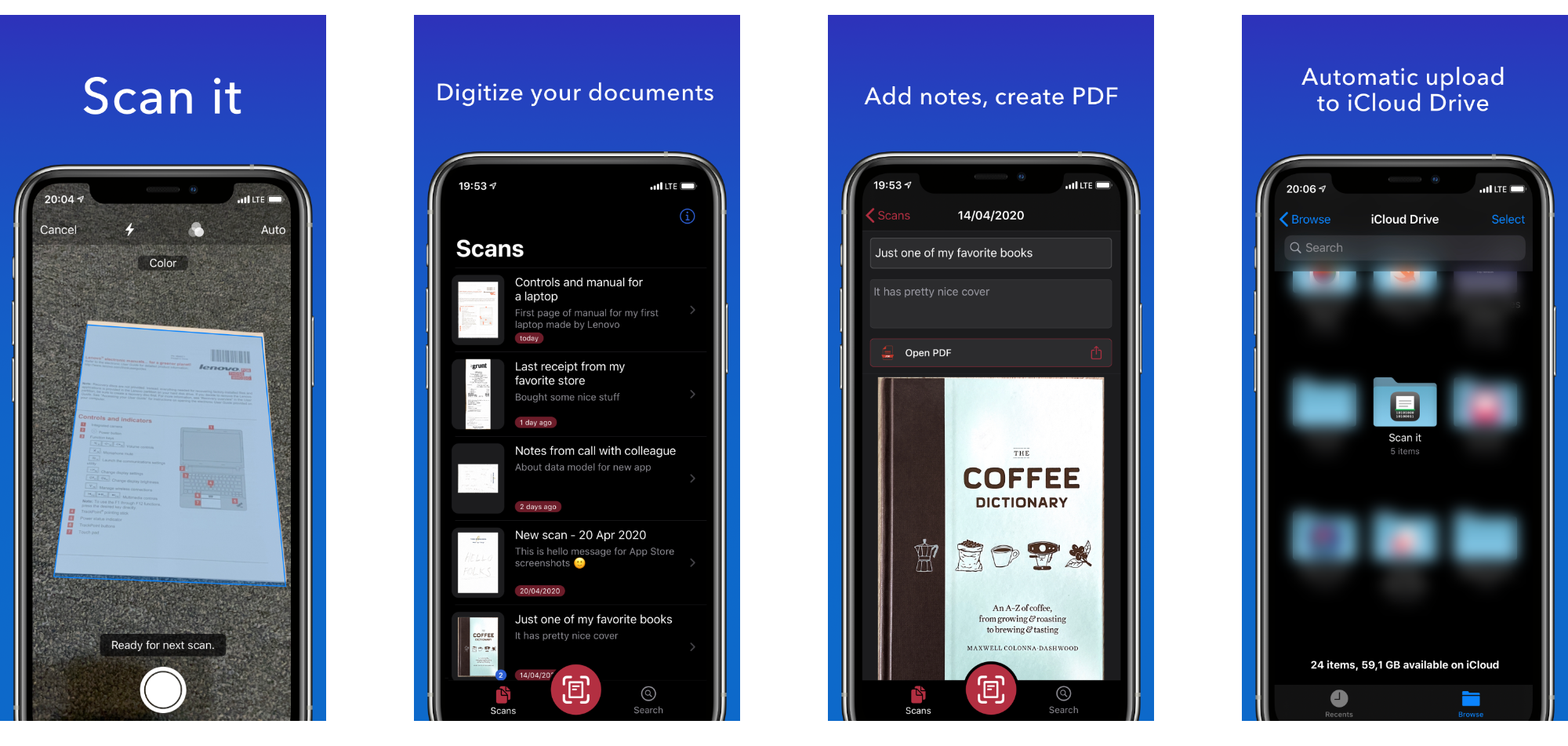 My first iOS app that helped me learn iOS development a lot. I managed to make a ton of mistakes, convert it from saving data to files to using Realm and even tried writing my own iCloud syncing which did not work so great so I found 3rd party package for Realm. But based on feedback from users that does not work so great either.