Introducing ImpressKit
Press kits for your iOS apps without the hassle.
Published: June 26, 2021

Sponsored

App Store

It is here. I have finally decided to introduce my latest project which I have been building in the past months.

As a "indie" iOS developer I was frustrated when I tried to write to journalists/websites and having to include press kit for my app as a link to public Dropbox folder. This is not very friendly since text has to be in a format that Dropbox can display and images need to be viewed one by one.

So I started thinking about solution and realized that hopefully other iOS devs might be in similar situation. And the idea for ImpressKit was born.

ImpressKit is all about creating journalist-friendly press kits in a matter of minutes. You can then send single link that contains formatted content, images, YouTube videos and even files for advanced use cases.

You can check out press kit for SwitchBuddy as an example.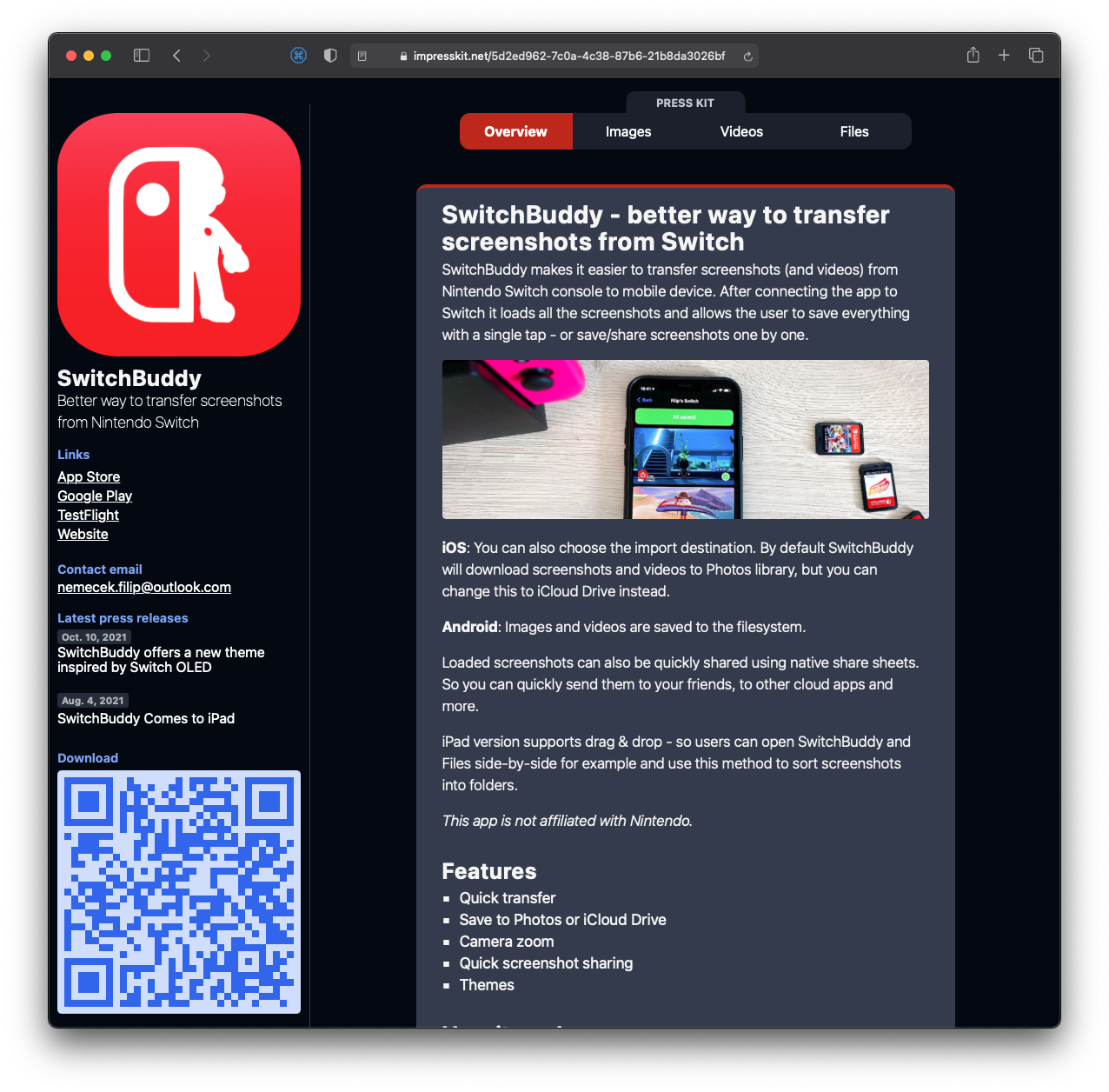 As mentioned on the homepage for ImpressKit, it is currently in pre-launch phase, but it is fully working and I am using it for my apps. Number of indie devs have already created their own press kit(s).
My main focus for now is to figure out how to get the word out and polish some rougher edges - particularly in the management section.
I will be super happy if you decide to check it out and let me know your thoughts! It is currently totally free and I plan to give out memberships as thanks for trying out the beta.
I wanted this to be reasonably short. In the upcoming posts I want to share some of the cool features of ImpressKit and reasons why it is better than Dropbox, link to ZIP file or plain page on a website.